Chemistry only
Nanotechnology
Nanochemistry is the study of structures between 1 and 100nm in size. A nanometre (1nm) is one billionth of a metre, 1x10-9m. Normally in a science lab you would be used to working with volumes of around 50 to 100 ml or masses of substances around 5-10 grams. Nanochemistry is different from "normal chemistry", these tiny nano objects have different properties from bulk materials we are normally used to using in everyday life. Nanoparticles are much much smaller than normal everyday particles. To give an idea just how small nanoparticles are consider that a human hair has a diameter of about 0.08mm or 80 000 nm, the table below gives some size comparisons.
| Particle | Diameter |
| --- | --- |
| atom | 1 x 10-10 m |
| fine particles (also called PM2.5) | 1x10-7 to 2.5x10-6m |
| course particles (also called PM10 or simply dust particles | These particles have diameters in the range 2500-10 000nm |
Nanoparticles have different properties from bulk materials due to their very high surface area to volume ratio. Consider the following example to further illustrate the point, this shows how to calculate the surface area of cubes and it then compares the surface area of large and small cubes with their volumes:
Uses of nanotechnology
Research into the uses of nanoparticles is an area which is very active. It could include making lighter, stronger, stiffer, more durable, more conductive and stronger materials. Nanoparticles are already all around you in a variety of everyday objects from electronic devices to the very clothes you are wearing e.g.
Clear nanoscale films on glasses, phones, tablets, cameras can make them scratch resistant, water repelling and anti-reflective and even self cleaning.
Titanium oxide and zinc oxide

nanoparticles

in sun creams block harmful UV radiation that can burn the skin. They are also transparent and so invisible and they don't leave a greasy layer on the skin. Buckyballs are used in cosmetic make-up to make it easier to apply and increase the colour ranges available.

Silica

nanoparticles

coated in copper are much more effective at eliminating body odours and household smells. They are also effective at killing bacteria. These silica particles are used in deodorants and air fresheners.

Nanoparticles

are used extensively in the production of lightweight and stronger polymers which are used in the construction of cars, boats, planes and most forms of transport including racing cars and motorbikes where strength and weight saving can increase performance and fuel efficiency. The weight saving is good for the environment as these vehicles are more fuel efficient. These lightweight and strong polymer composite materials are also used in the manufacture of sports equipment e.g. tennis rackets, golf clubs, bikes as well as in the manufacture of protective equipment such as helmets, knee and elbow pads.
The use of gold

nanoparticles

and silicon nanoparticles makes solar cells more efficient and also generate more electrical power.

Nanoparticles

of silver are very effective at killing bacteria. The silver

nanoparticles

can be added to clothes to kill the bacteria which cause your clothes to smell. You can wear your socks all the time and they will never smell!!! The silver

nanoparticles

can also be added to plasters and bandages to kill bacteria which should stop wounds and cuts becoming infected.
Perhaps one of the largest areas of research for use of

nanoparticles

and nano-materials is in the electronic industry. Here the components used to work our computers, TVs and phones are all becoming smaller, faster and more lightweight. Flexible and wearable tech made from graphene is now just being to appear. The use of wires made from carbon nanotubes promises even faster electronic devices. Perhaps even power lines of the future could be made from this lightweight, highly conducting material.
Gold

nanoparticles

are being investigated as a treatment for some cancers.
Nano-cages for example buckyballs are also being used to deliver drugs directly to cancer cells which reduces the risk to healthy cells around the cancer. The fact that the drugs are delivered directly to the cancer cells means that lower doses of these toxic drugs can be used and this will have obvious benefits on the patients recovery time during chemotherapy.
Other medical uses include the possible use of nano-ribbons of graphene to repair damaged spinal cord
These are only a few of the uses and possible uses of

nanoparticles

. This is a field of chemistry which will only grow in the future as more research into the uses of these new materials is carried out.
Safety concerns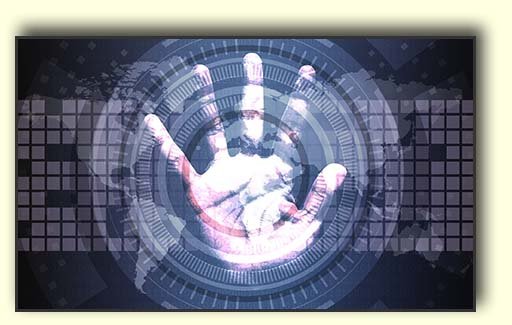 Nanotechnology is a new and fast growing area of research and development. However many of the long term harmful side effects of nanoparticles are not fully known. Some scientists are worried about the possible side-effects of these tiny particles. This includes:
Possible lung damage by breathing in these nanoparticles. Pollutants from cars and factories release small particles into the air which cause damage to the lungs. It is likely that

nanoparticles

will do the same. e.g. carbon nanotubes have a similar shape to asbestos fibres and they have been shown to cause extensive damage to the lungs in rats.

Nanoparticles

can pass into the body through skin, lungs and digestive system where they can cause damage to living cells e.g. some anti-aging creams contain fullerenes and these are potentially toxic if they penetrate the skin.
The release of

nanoparticles

into the water, air or soil can cause environmental problems e.g. nanoparticles with anti-bacterial properties can enter the water system and kill bacteria in many ecosystems and even essential bacteria such as those in sewage treatment. Other

nanoparticles

can stick to air pollutants and be transported vast distances. These

nanoparticles

can have toxic effect on many living organisms.
Next